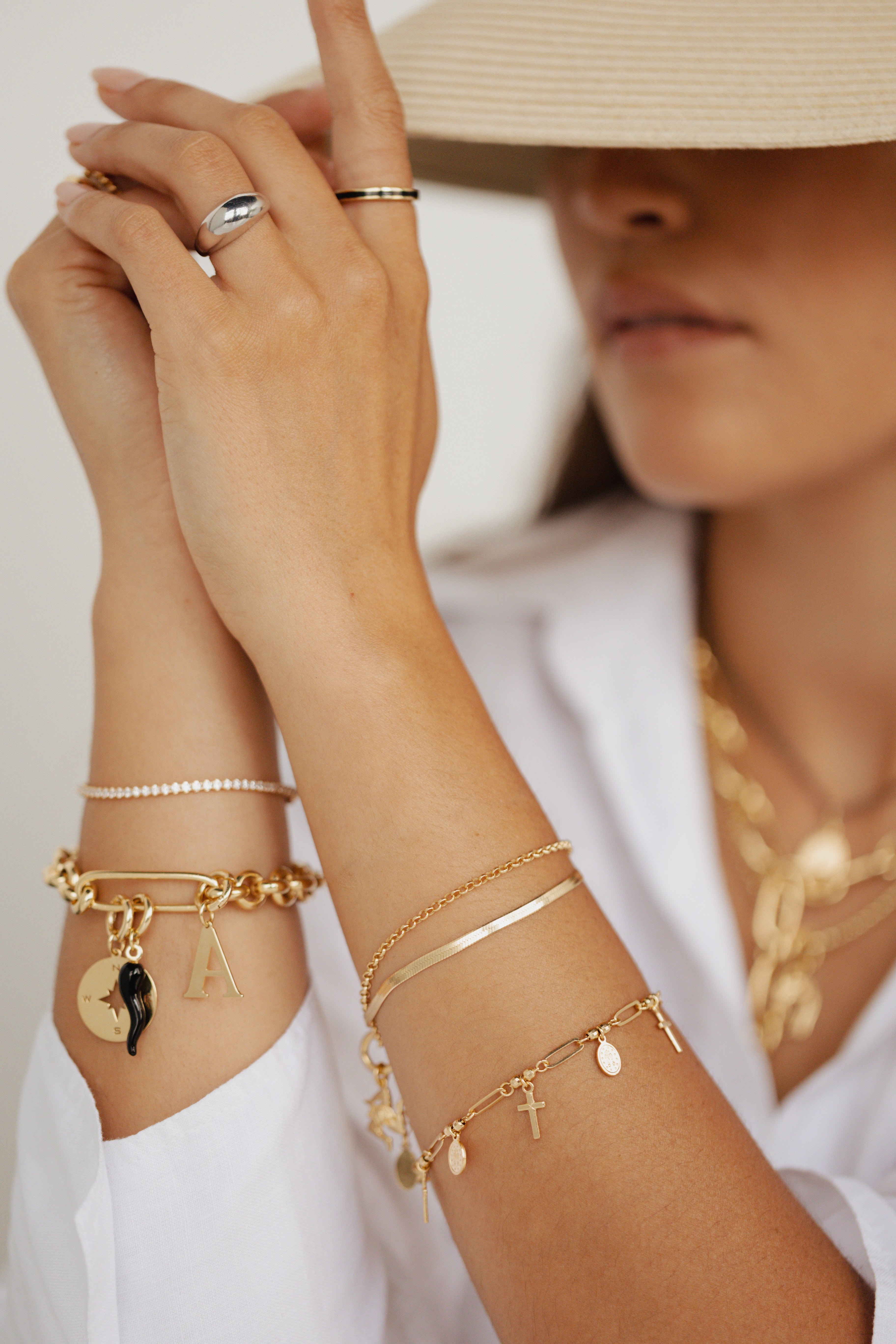 LUXURY JEWELRY FOR THE BOLD AND MODERN WOMAN, ETHICALLY MADE IN ITALY
La Daje captures the essence of Italian style - rebellious, refined, effortless. We believe there's nothing more luxurious than putting something on without thinking, knowing it goes with whatever you're wearing, wherever you're headed, and whatever mood you're in. La Daje combines a uniquely Italian sense of style with expert craftsmanship, ethical precious metals, and timeless, nostalgic designs.

waterproof

6 month warranty

made in Italy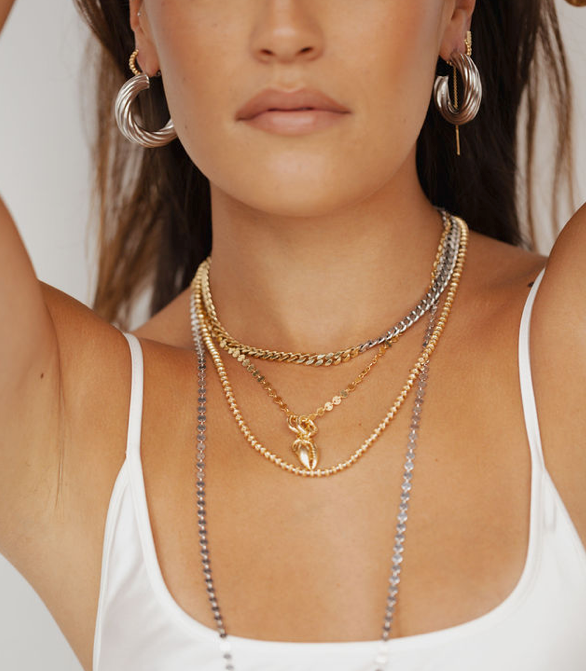 All La Daje pieces are handcrafted in Northern Italy in a manufacturing facility certified by the Responsible Jewellery Council. We care not only about the quality of our products but also about the social and environmental conditions in which they are created. We constantly strive to reduce our environmental footprint and promote safe working conditions across our supply chain. La Daje is committed to doing right by our planet and its people.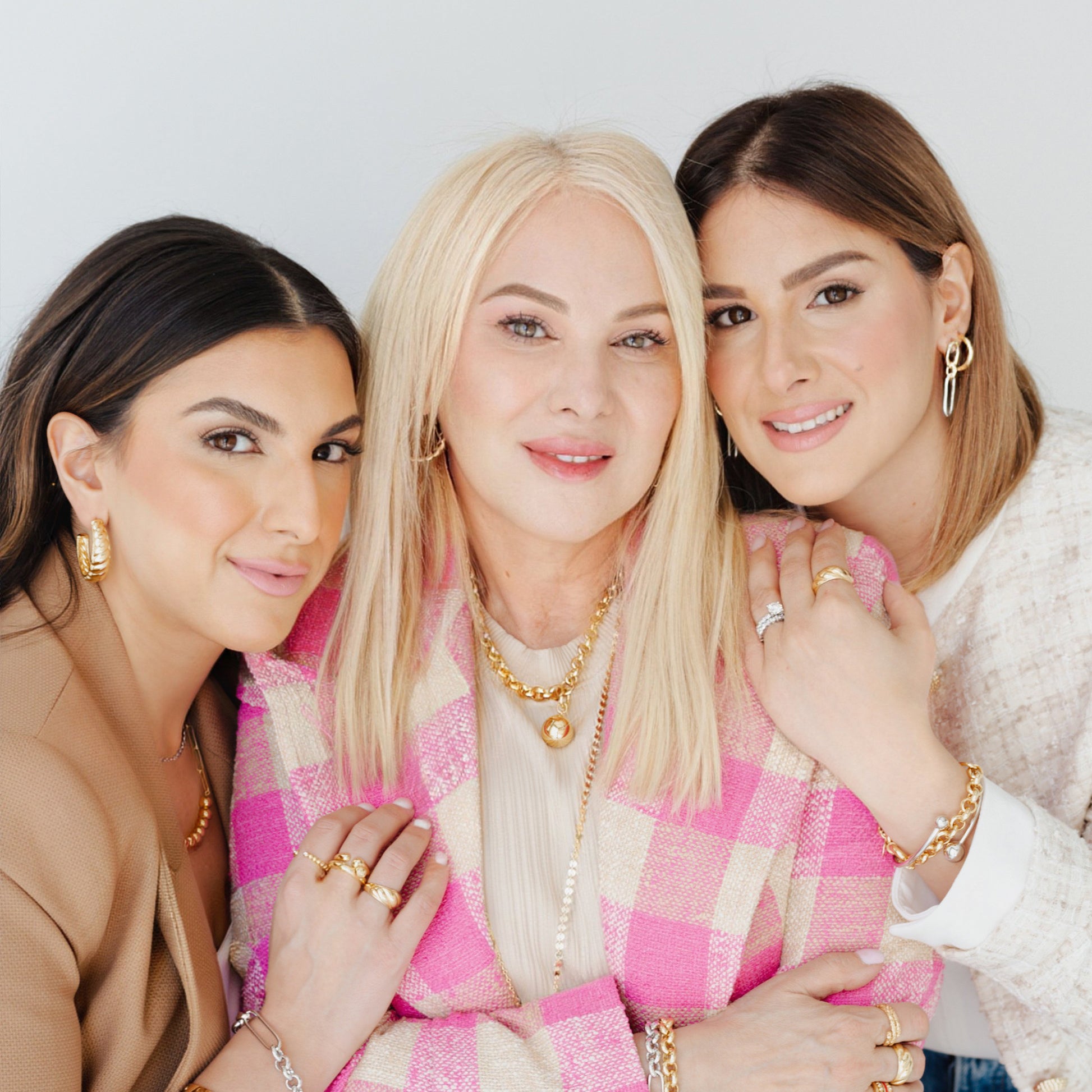 La Daje was founded in Toronto, Canada by fashion and lifestyle entrepreneur Carmen Meli. Bringing her dreams to life, La Daje was formed as a way of bringing a slice of European style to her home country. Combining her industry experience, bold vision, and endless passion for design, Carmen works with her daughters to create pieces that are modern yet nostalgic. La Daje elevates everyday jewelry to new heights, providing women everywhere with a means of self-expression.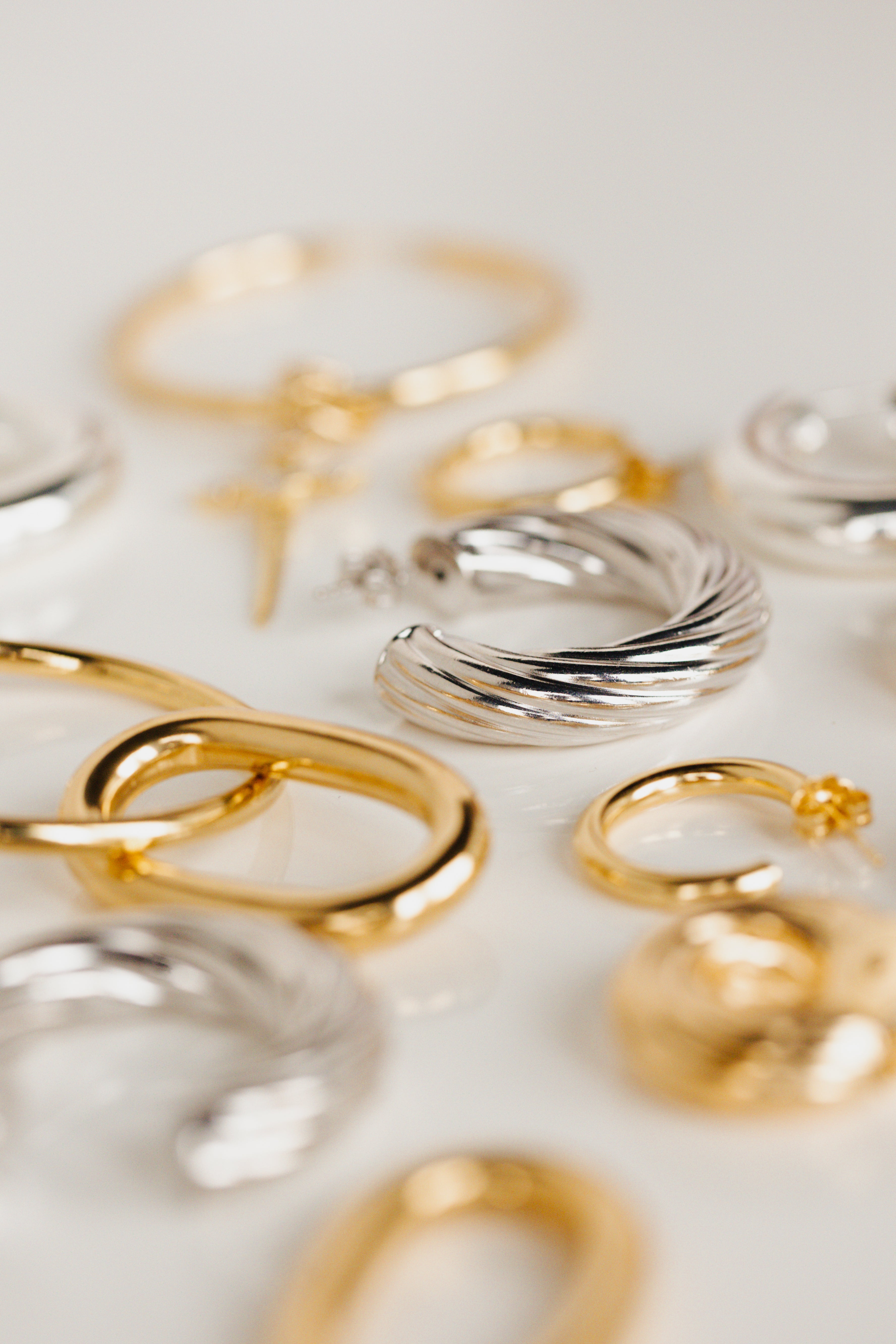 A CLOSER LOOK AT OUR PIECES
La Daje uses only the highest-quality materials: Sterling Silver, 18k Gold Vermeil, Rhodium, and Enamel. Our premium 925 Sterling Silver is the base of all our pieces and is made of 92.5% pure silver and 7.5% copper. Sterling Silver pieces are marked with "925" so you know they're the real deal. We plate our silver jewelry in Rhodium, a silvery-white metal from the platinum family. Rhodium is known for its durability and shine (in fact, it out sparkles both gold and silver). Our gold jewelry is plated in 18k Gold Vermeil (pronounced ver-may). Unlike your typical gold plating, our gold vermeil has a thickness of 2.5 microns and contains an anti-tarnish coating to ensure longevity. Finally, we're obsessed with our glossy, colourful, and glass-free enamel. We use a handmade, resin enamel that not only looks stunning but is chip-resistant.


FROM THE FOUNDER
"My goal for La Daje is to help women feel strong, confident, and empowered, the way I always feel when I wear special jewelry."
- CARMEN MELI